After publishing your page and collecting some traffic, you may want to look into your page analytics, such as total visitors, views, conversions, and conversion rate.
The conversion rate chart in the Page Overview provides a rundown of your page stats over a selected date range, all directly within the Unbounce app: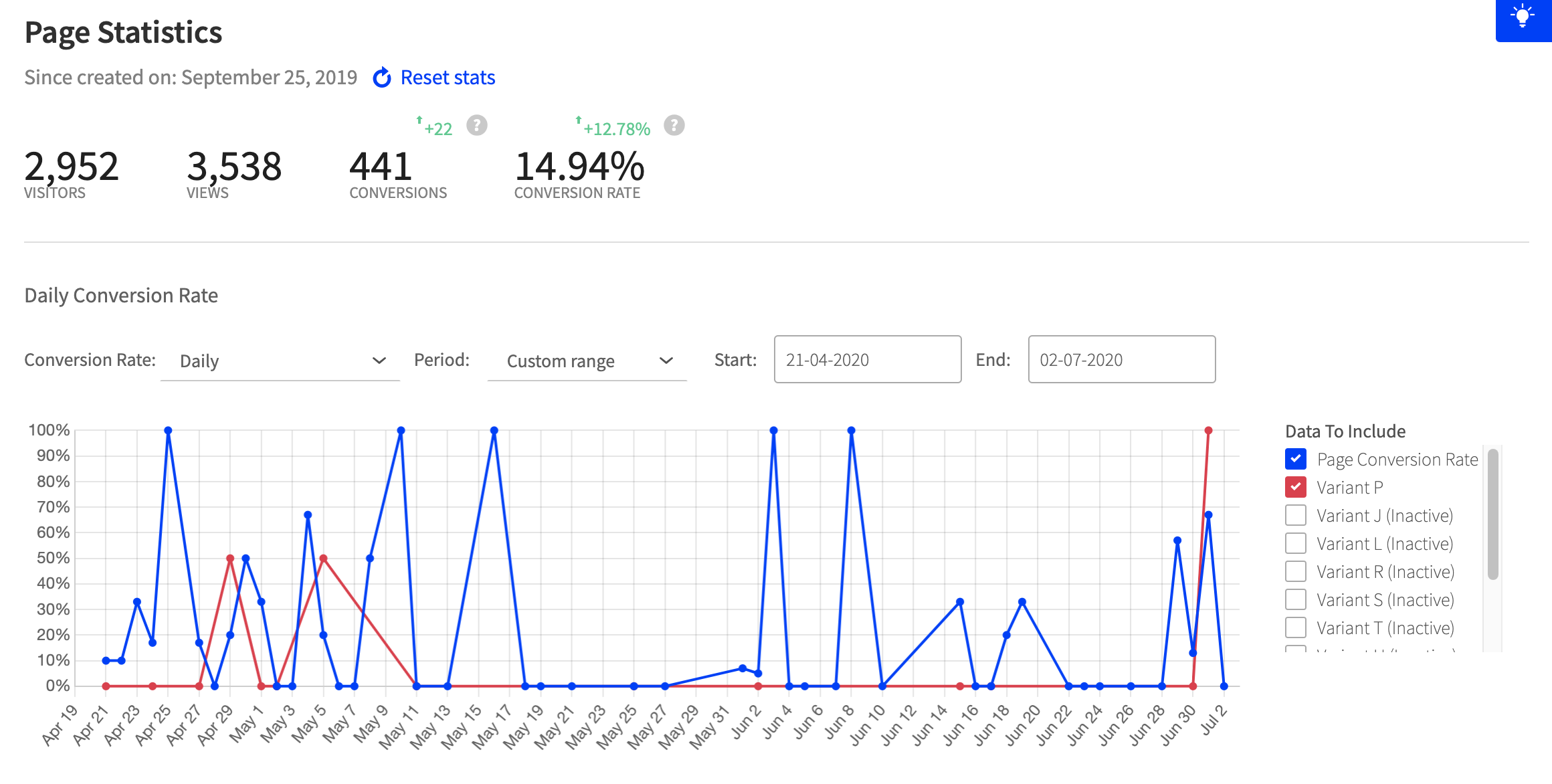 Viewing the Conversions Rate Chart
Log in to the Unbounce Platform, and click on a page from the 

All Pages

 screen to launch the 

Page Overview.
Scroll down to the conversion rate chart. 
On the left-hand side, navigate to the Data To Include tab to select a variant to review. You can select all active and inactive variants or choose specific ones:

Reviewing Page Metrics 
Conversion Rate
Click the drop-down to view a Daily or 7 Day Rolling Average conversion rate:


Daily: the daily conversion rate (%) for your landing page variant(s).  
7 Day Rolling Average Conversion Rate: the average conversion rate across 7 days. This measure adds up the conversion rate over the course of 7 days, and calculates the average. 
Time Period
You can specify a date range of data to view: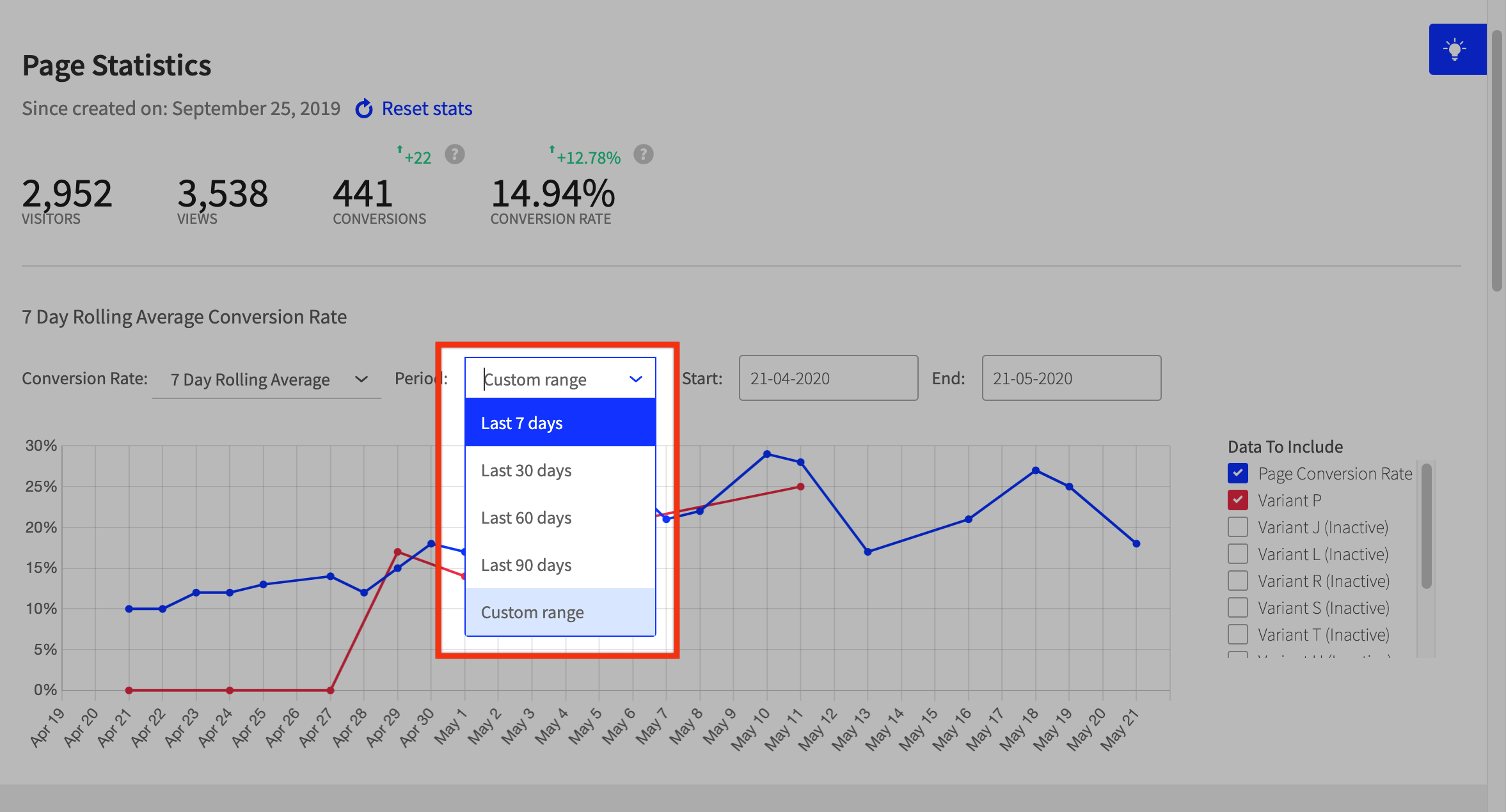 Select the last 7, 30, 60, or 90 days. You can also view conversion rates within a custom date range, up to one year only. 
For example, you can measure stats from January 1st, 2022 -  January 1st, 2023, but not January 1st, 2022 - May 1st, 2023, as this is more than one year.)
Clicking one of the lines in the chart will show you cumulative stats over the selected date range: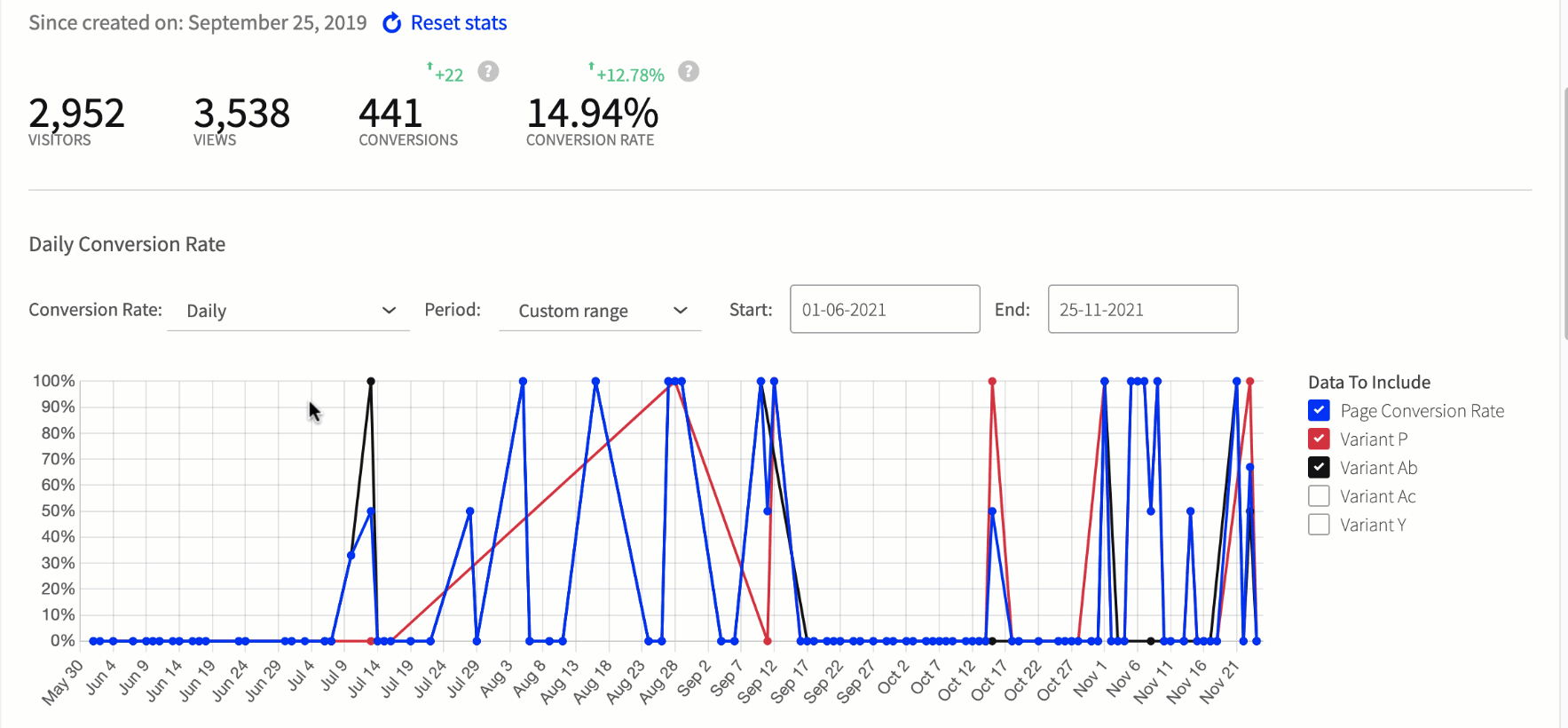 The conversion rate chart helps you analyze your page performance and conversion rates, giving you valuable insights to improve and enhance your landing pages.
Related Articles
Setting Conversion Goals in Smart Builder