Conversion goals allow you to keep track of your page's performance. Through measuring your conversions, you can keep informed of your page's performance and optimize for better results.
With Smart Builder, you can track the success of different actions on your page - such as form submissions, clicks to buttons, or links - as conversion goals.
Setting a Conversion Goal in Smart Builder
Log in to Unbounce and launch your landing page in the Smart Builder.
Navigate to the Conversions tab on the left-hand side. A new tab will appear on the left.
Here, you'll see a list of available conversion goals to track:

A conversion goal is enabled on your landing page by default, on either a form submission or a link.
To track an action (or a different action, such as a form submission, link click, etc.) as a conversion goal, tick the box to the left of the element:

Be sure to Save your page that's it! You've now set a conversion goal for your landing page.
How Conversion Tracking Works
If a visitor completes an action on your page that you have set as a conversion goal, such as submitting to a lead gen form or clicking a link on a piece of text or button, that will be counted as a conversion within the Page Overview.
Do note that form submission details will record within the Leads table.
'No URL defined' Warning Message with Conversions
You may notice a message within the Conversions tab that reads No URL defined: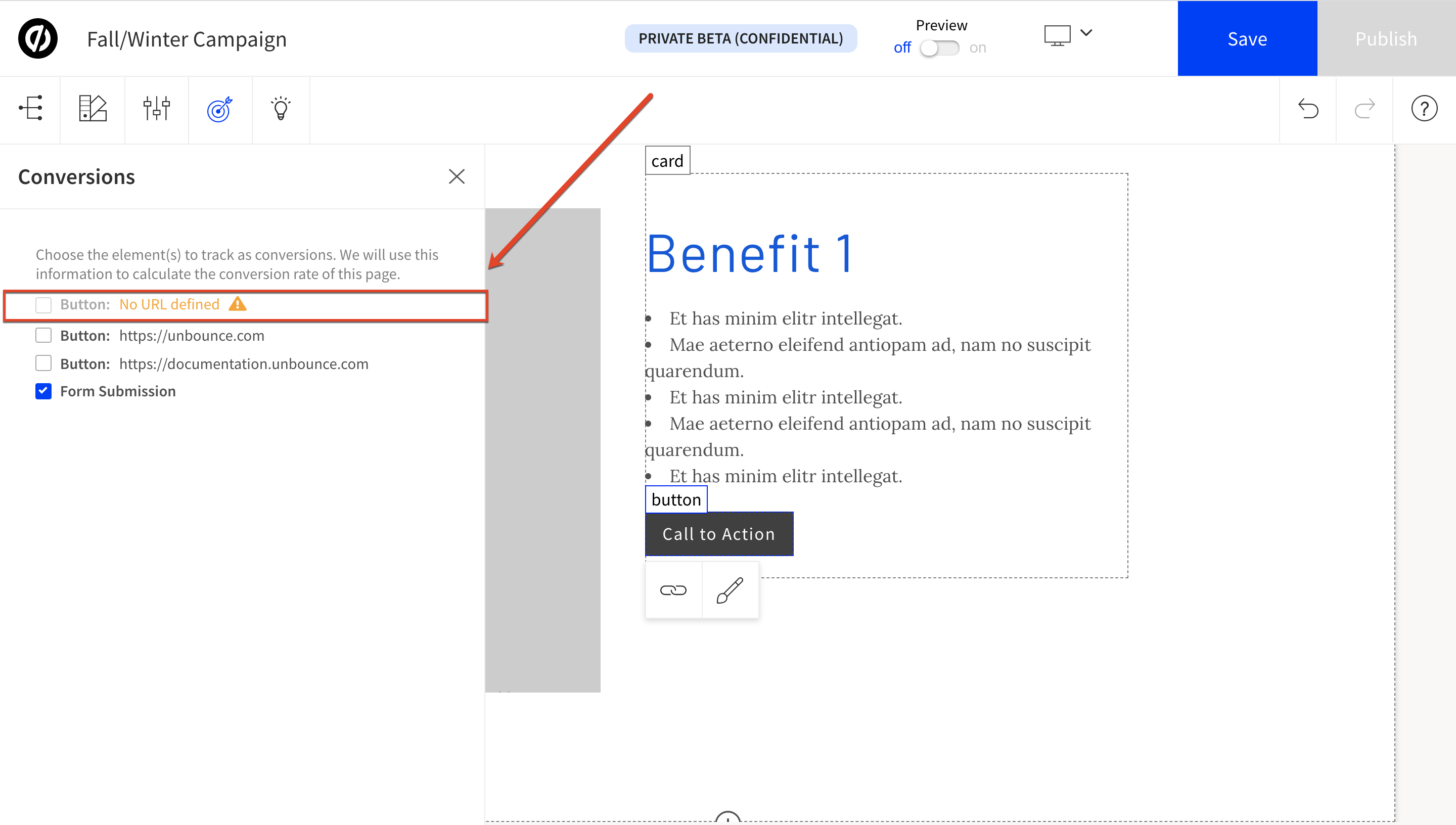 This means that there's an element on your page (most likely a button) that does not have a link added to it yet, meaning we'll need to update the contents of this element to track it as a conversion.
Conversion Tracking Directly Within Buttons
Toggle the slider button to enable conversion tracking on a link nested within a button: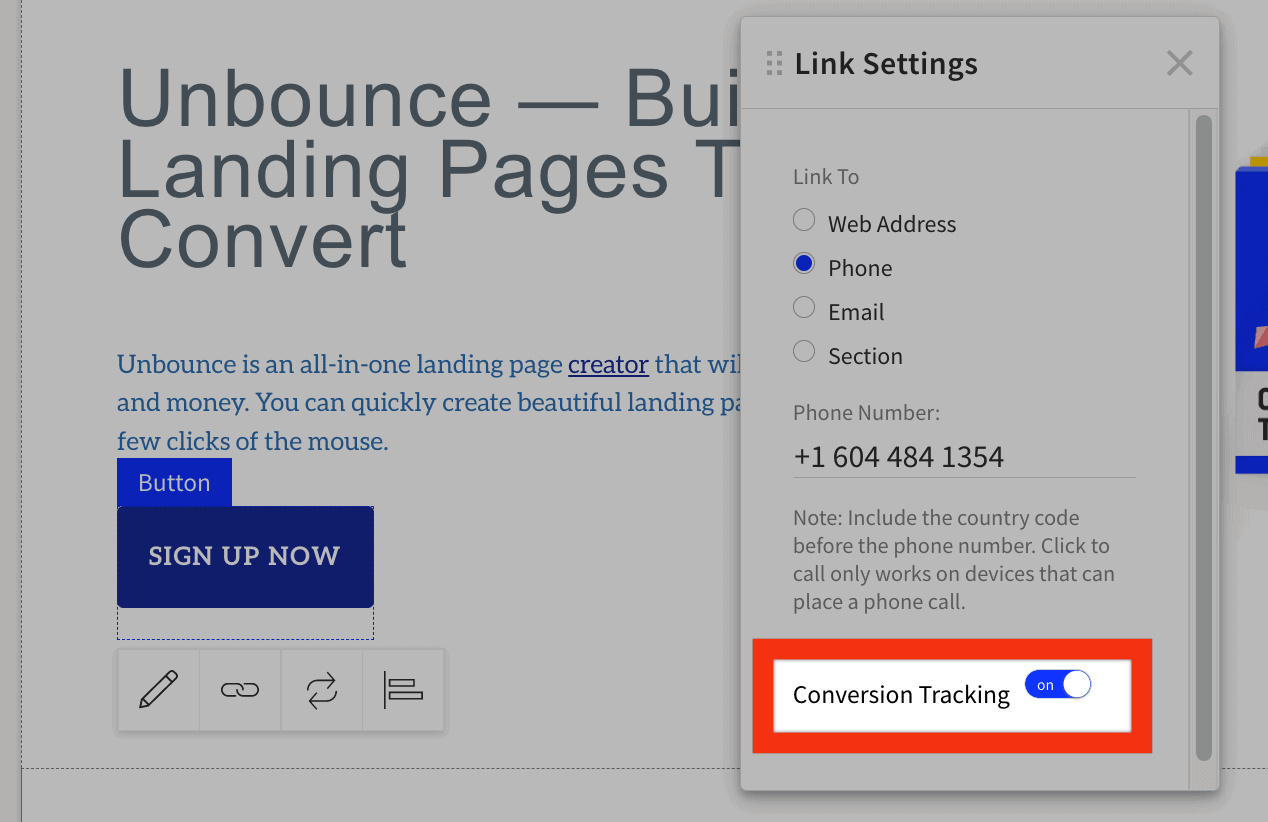 This will automatically track the button click action as a conversion. See our documentation to learn more about Adding and Editing Buttons in Smart Builder.
Setting Multiple Conversion Goals
Though you can tick multiple actions to track conversion goals, we recommend setting one conversion goal per landing page only.
External Conversion Tracking with Smart Builder
An external conversion is an action that takes place on a page other than your Unbounce landing page.
For example, if your page visitors purchase an item on your website and want to track that purchase, you can utilize external conversion tracking.
For more on how to set up external conversion tracking, see our documentation: External Conversion Tracking with Unbounce.

Related Articles
Updating your Page with Copy Insights