Smooth scrolling allows you to jump between areas of your page easily without having to manually scroll up and down looking for specific sections. Smooth scrolling works very well when you have an anchor link that you want to be able to jump to quickly from any part of your page. This is a great feature to add to your page to get your customer to that conversion button right away.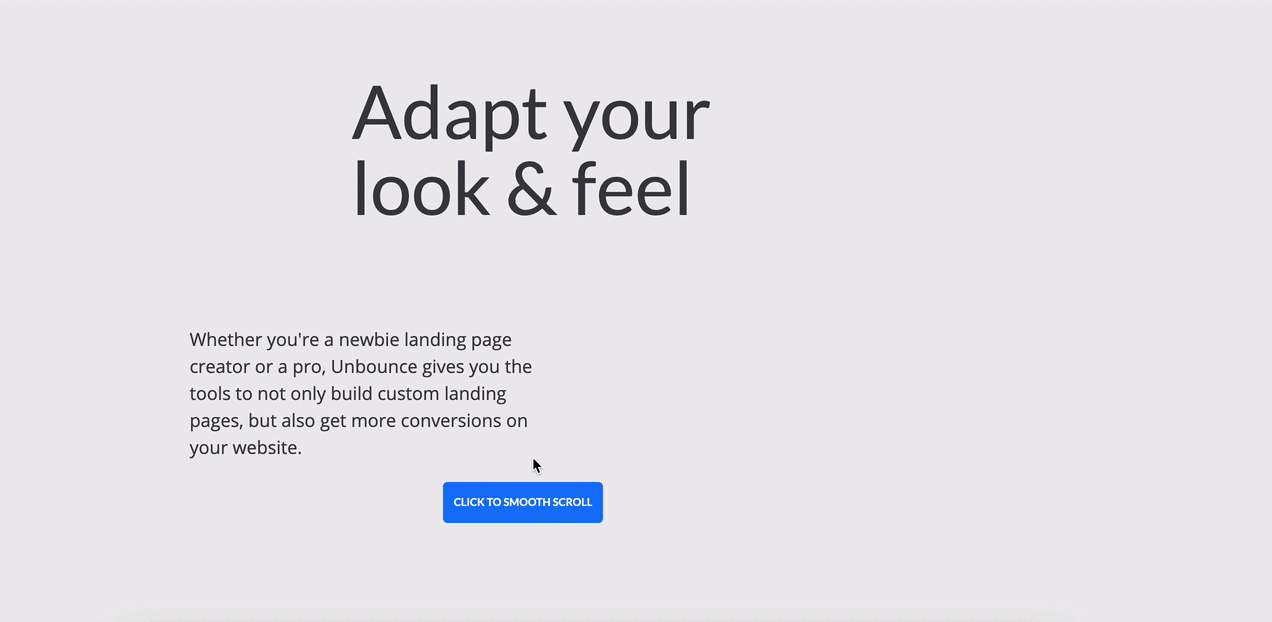 Here is a tutorial on how to set up your anchor links, with smooth scrolling:
Creating Your Anchor Links
Click on the item that you would like to link to, then find the ELEMENT ID section in the bottom of the Properties tab on the right side of the page.
Select and Copy the ID value from the ELEMENT ID section. We'll use this to create our Anchor Link.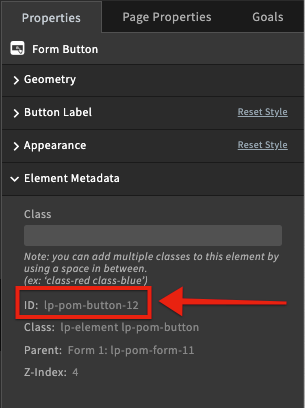 If you're using a button for your link, click on the button to which you'd like to add a smooth scrolling link. Go to the

Properties tab, type the # symbol, and paste the ID

value into the

CLICK ACTION

section

URL

form field.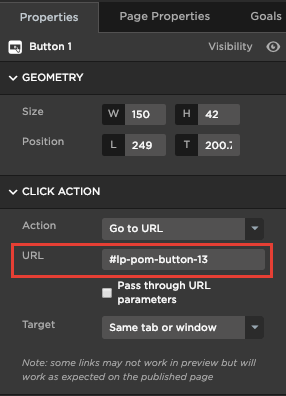 If you're using a text link, double click into the text block and select the text that you'd like to turn into a link. Under the

Properties

Tab, select the

Action tab, type the # symbol, and paste the ID

into the

URL

form field.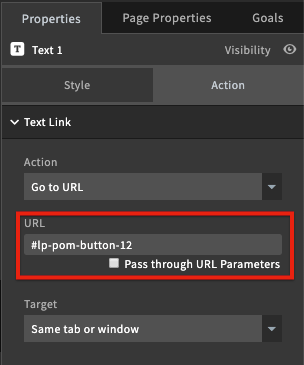 Click Save and Publish/Republish Your Page.
Smooth scrolling anchor links should be set up on your page making navigation on your page easier for your customers!
Add 'Smooth Scrolling' using Javascript
Note:
In order to use this custom smooth scrolling feature, you must first install jQuery, which is required for this script to work (set the placement to the 'Head').
Navigate to the page where you'd like to add smooth scrolling and open the page in the Unbounce Builder.

Click on the

Javascripts

widget at the bottom-left corner of the Builder. A new dialog box will appear.

In the

Manage Scripts

dialog box:

Add

Smooth Scrolling

to the Link Name field.

Select

Before Body End Tag

from the Placement menu.

Paste the script below into the blank field.




Click the

Save Code

button in the bottom right corner of the dialog box.
Now that you've added the javascript you can create smooth scrolling text links and buttons within the page that link to an anchor.
Glossary
Anchor link: A link on a page that brings you to a specific place on the same page.