Anchor links allow visitors to quickly jump between sections of your page without scrolling up and down. This article will explain how to set up anchor links in Smart Builder!
At this time, you can only set up anchor links via button clicks. In other words, your visitors can click a button, that will redirect them to a different section on the page.
Setting Up Anchor Links in Smart Builder
Navigate to your landing page in Smart Builder.
Scroll down to the element on your page.
Single-click the element, and click the Link Settings button.
Click the Section option from the Link to list.
From the drop-down, select the page section you want the anchor link to redirect users. In this example, it's the Benefits section:

Click the close

icon to update the button with the anchor link.
That's it! When a user clicks the button, the page will automatically scroll down to that page section. To test the anchor link, navigate to the Preview mode of Smart Builder: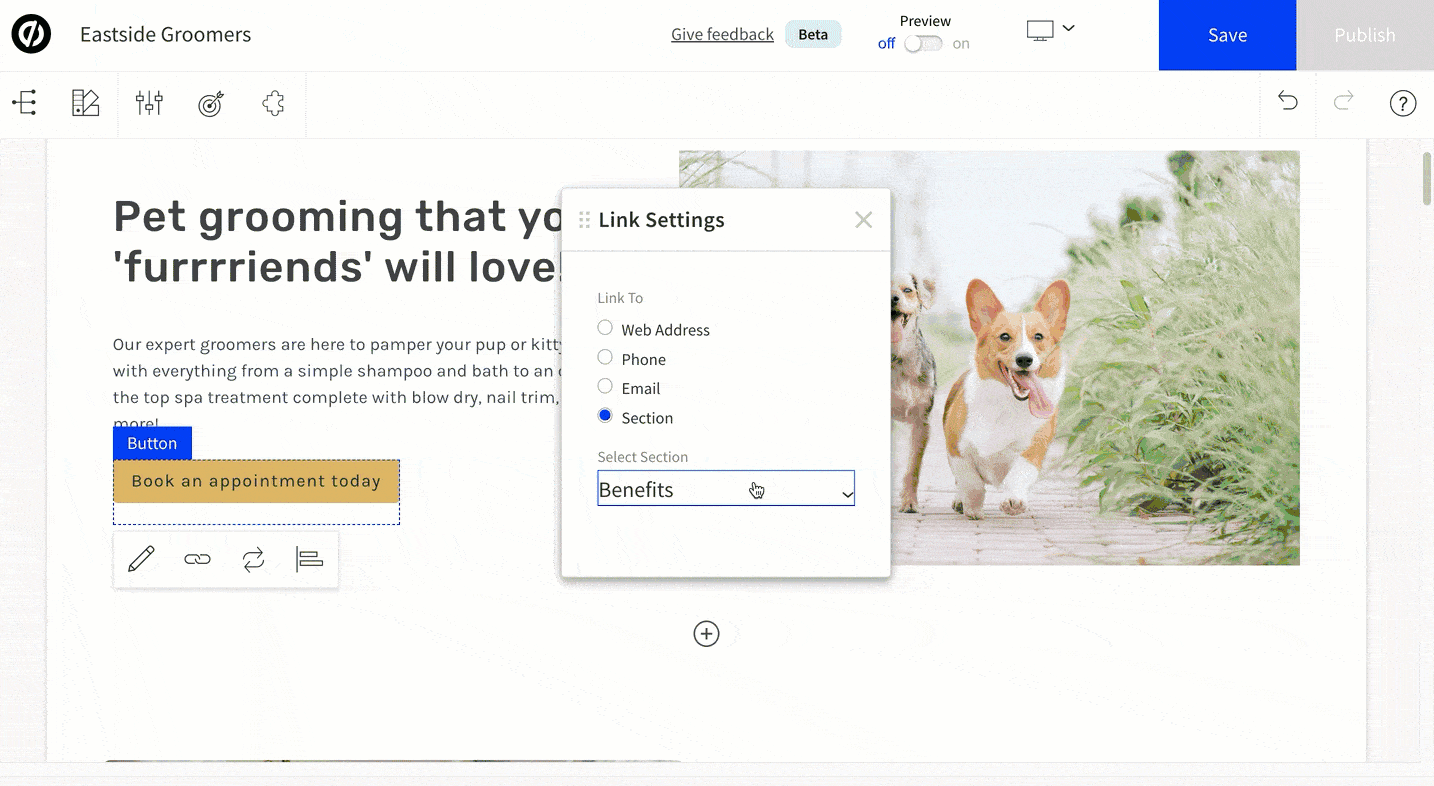 Current Limitation of Anchor Links
At this time, there is no way to differentiate between section names.
For example, say you have more than one section on your Smart Builder page using the Benefits section template.
When selecting which one you'd like to use for the anchor link, it may be confusing to differentiate which Benefits section this anchor link will scroll to, since they're both titled Benefits within the drop-down menu: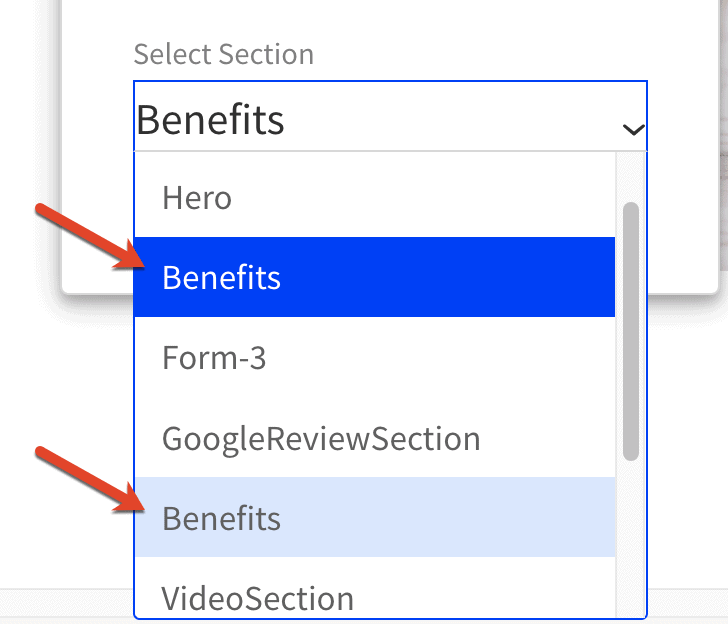 This is a limitation our teams are working on - in the meantime, we recommend you test the anchor links on your page before publishing.