Want to add a bit of pop of color to buttons on your landing page in Smart Builder? Help boost your conversion rate by incorporating eye-catching button enhancements to your landing page.
Here's an example of a button applied to a page in Smart Builder using the Button Styles
Enhancement App: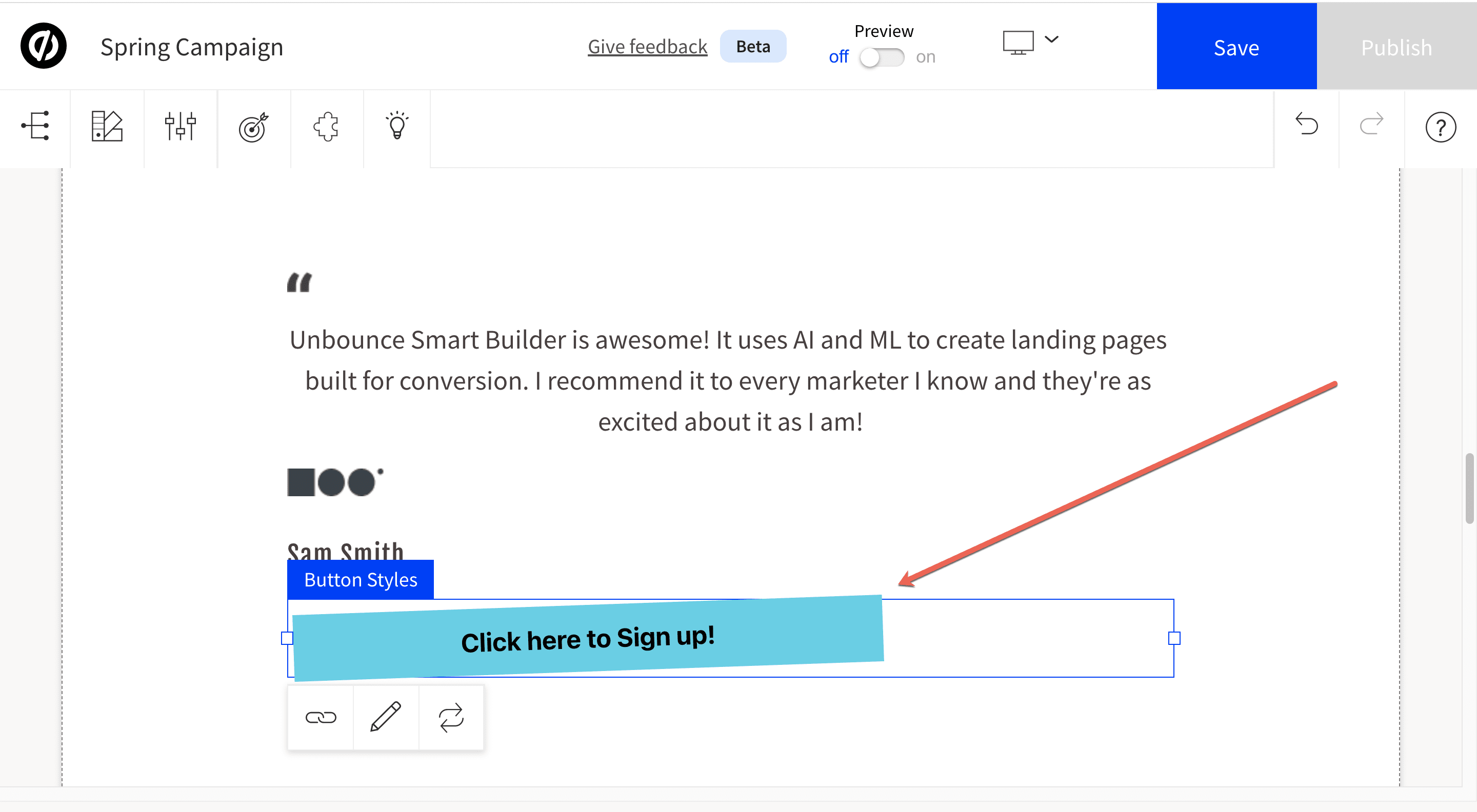 Installing Enhanced Buttons App in Smart Builder
Navigate to the

Apps tab on the left-hand side of Smart Builder.
Search and locate

the Button Styles App.
Click the plus button next to

Button Styles

to

install

the app.
You may see a pop-up that appears, explaining that you can swap an element on your page with this App:

To learn more about changing elements, see our documentation: Changing Elements on your Smart Builder Page.
Once you've installed the App, you can apply it to the landing page.
Adding Enhanced Button Styles to your Smart Builder page
You can replace any element on your page - text, headings, images, etc. - with an enhanced button by swapping out the elements. See the steps below.
Single-click the element in Smart Builder you'd like to replace with a button instead.
Click the Change Element icon that appears at the bottom of the element.
A drop-down menu will appear with different element options to swap the existing one with.
Scroll down to Button Styles:

An updated button will appear in that section:

See our documentation for more details about swappable elements in Smart Builder.
To update the button style:
Single-click the newly added button.
Click the Button Styles icon next to the Swap Element icon.
A list will appear with different button styles to choose from.

Select the style you want and it will appear in Smart Builder:

Be sure to Save and Publish your page when you're happy with these changes.