There are a few different reasons you may see more conversions than you do leads on your Unbounce pages. This article will go through some of the most common ones. 
About Conversion Goals 
Your conversion goal is the action that you want to define as a conversion for your page. For pages that contain a form, this is more often a form submission.
However, a conversion does not necessarily always mean a lead, and sometimes you might want to define a different action (such as a button click) as a conversion instead.
For Classic Builder, you will find your current conversion goals in the top right corner in the Goals tab: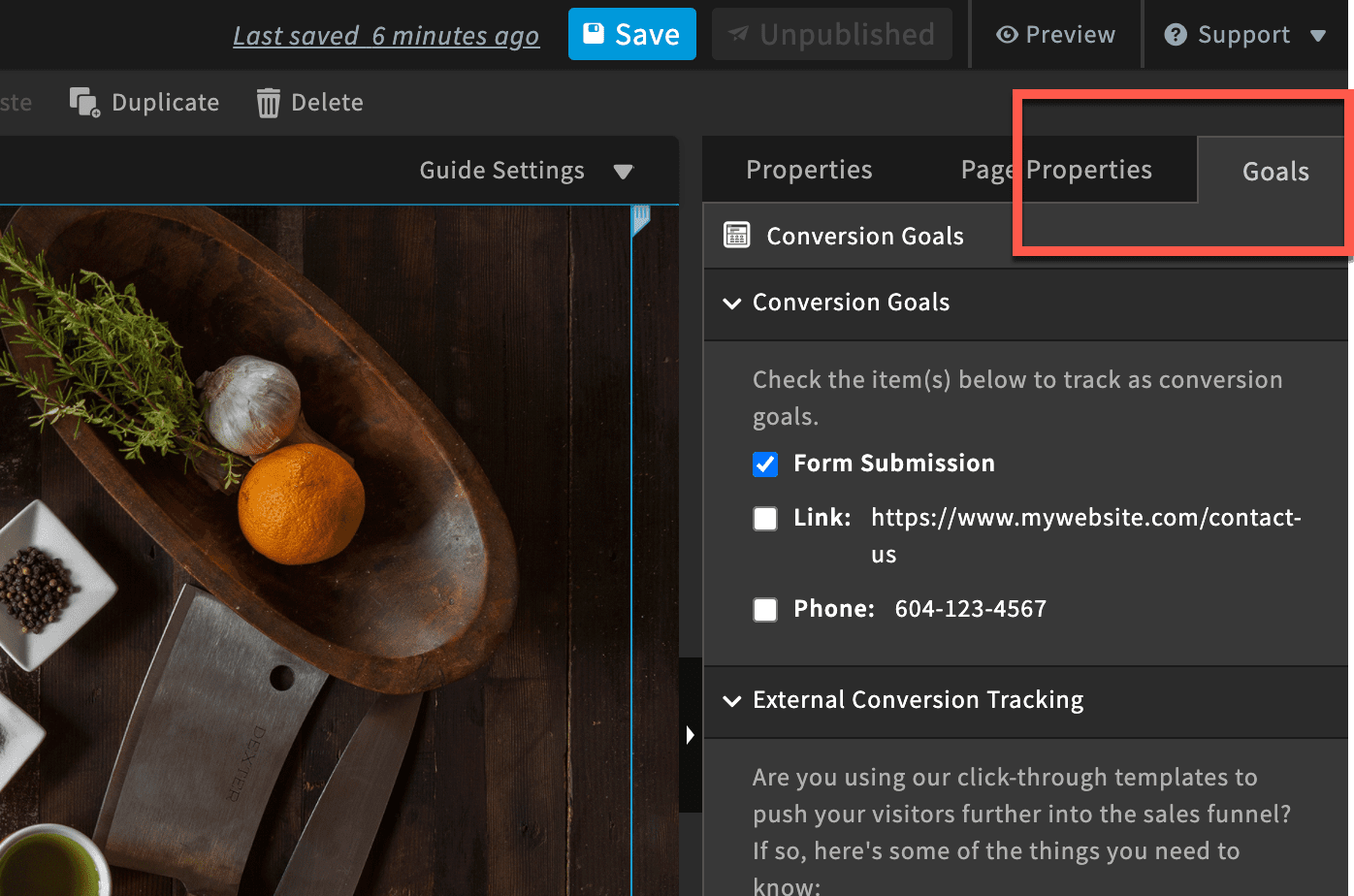 For Smart Builder, your conversion goals can be found by selecting the Conversions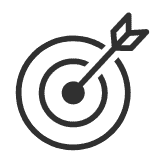 icon on the top toolbar: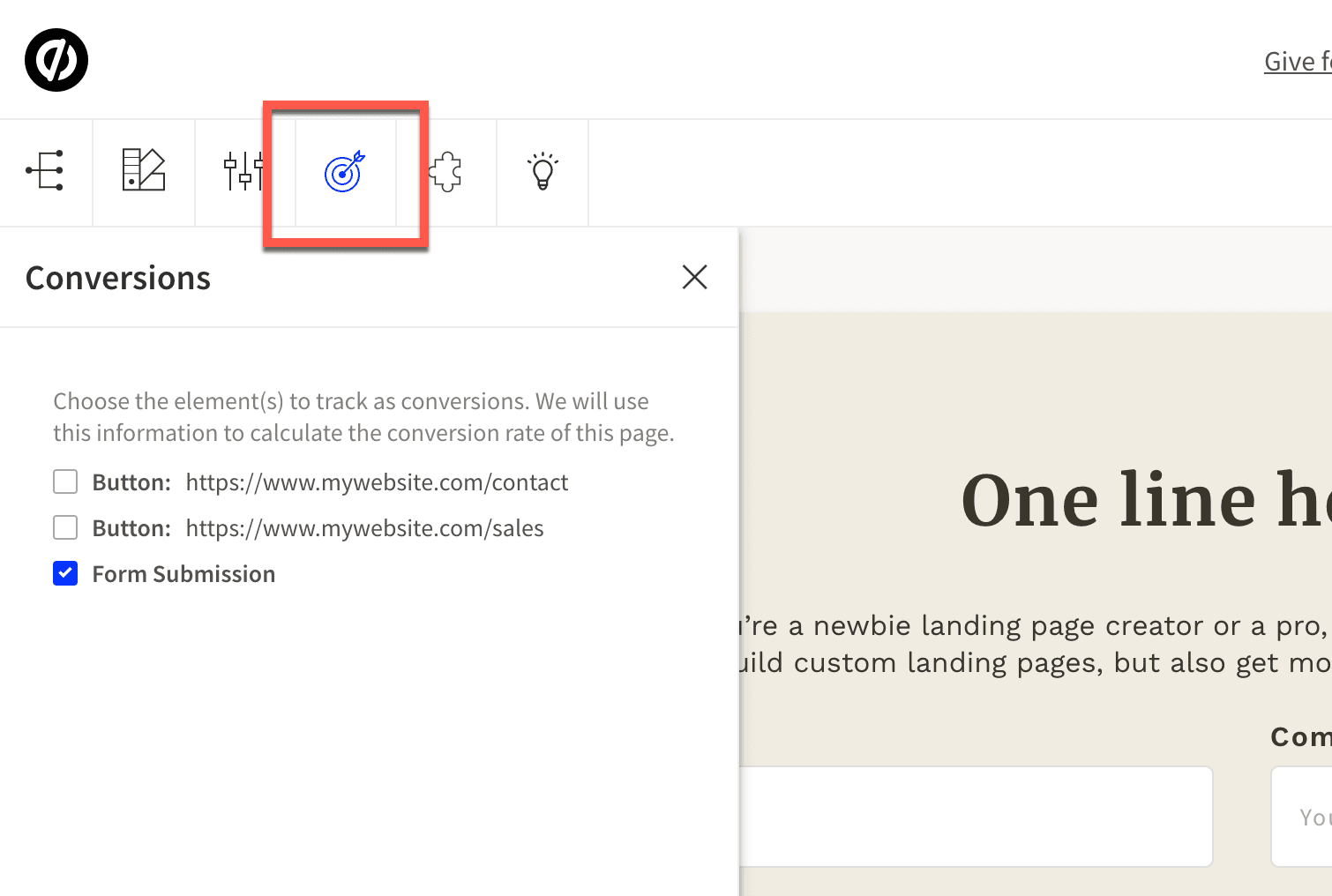 In both of these examples, the current goal is a form submission, however, other potential goals might be button/link clicks.
Do You Notice More Conversions Than Leads?
If you select multiple conversion goals within the Goals tab (such as a form submission goal and a button click goal), the number of conversion goals within the Page Overview will show the total number of conversions for both form submissions, and button clicks. 
In other words, they will all count towards your total conversions count. 
We recommend selecting one conversion goal for the landing page and tracking additional button clicks or metrics in Google Analytics.
That way, the number of Conversions in the Page Overview corresponds to one conversion goal only. 
Frequently Asked Questions
I have multiple goals selected; how do I track which conversion came from which goal?
At the moment, Unbounce's in-app reporting cannot differentiate which conversion came from which goal; however, our native integration with Google Analytics event tracking through the Script Manager tool can help with this. 
My visitors are completing the form (I can see leads); however, my number of conversions isn't changing!
While your visitors may complete your form multiple times, a conversion will only record once per unique visitor. For example, if a visitor completes the form 5 times, Unbounce will report 5 leads, but only 1 conversion.
I have a button set to call a phone number set as a conversion goal (and am seeing conversions for it) but have received no calls?
Setting click-to-call buttons as a goal will only track clicks to that button as a conversion. The integration will not track whether or not a visitor completed a call. 
To track 'completed' phone calls, Unbounce integrates with a third-party tool called CallRail that can allow for this.
For more details on setting conversion goals and tracking this information, visit our more in-depth help article here.