If you wonder how to integrate with Klaviyo, I've got great news. You have two enticing options!
Integrate Using Klaviyo's Webhook
The talented team at Klaviyo built an integration that works directly with the Unbounce app.
Check it out here for all the instructions: Integrating Klaviyo with Unbounce.
In order for fields to map through from Unbounce to Klaviyo, be sure that the field name to collect email addresses within your Unbounce form is 'email' (all lowercase & the word email only):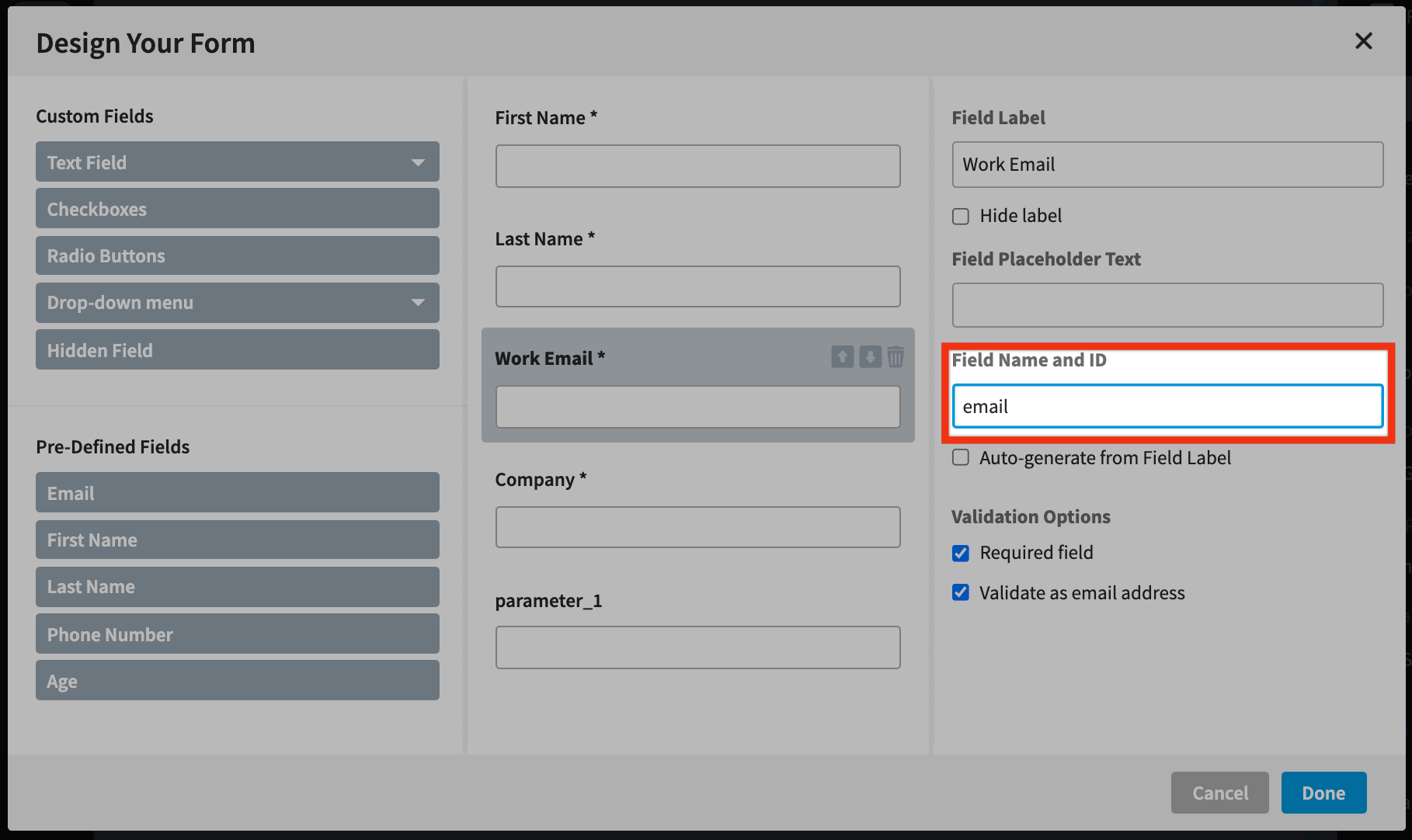 Just a note that Klaviyo's team would best handle most questions about this integration since they've built this amazing integration! If you run into any trouble with setting up this integration outside of Unbounce, please contact Klaviyo's support teams.
Integrating Using Zapier
Check out the Klaviyo <> Unbounce Zap here: Unbounce + Klaviyo Integrations.
See Related Articles