Adding a user with Viewer access allows you to give your clients visibility into the landing pages you've created for their campaigns.
For example, some agencies will invite their customers into their Clients (sub-folders) as Viewers to review the page performance in-app.
However, they will not have access to account management details, editing, publishing, or unpublishing pages. 
This is a great option if you want to invite someone to review your content. 
Adding a Viewer User Role Permission
To recap, when you invite someone into Unbounce with the Viewer permission role, they can only view pages within that specific Client (sub-folder).
To add a user with Viewer role permissions to your account:
Double-check that you're in the right Client you want to add this user into:



In this example, we'll add a user to the Eastside Veterinarian

Client; the invitee can only see pages within this Client.

Click Users on the left side of the screen. 
Here, you will see all existing users who currently have access to this Client:


Click Invite at the top-right-hand corner. A new window will appear.

Type in the invitee's email address, and select Viewer of Client.


Click Add User to invite the user. 
And that's it! The invitee will receive an email to accept the invitation. Once they have access, they will only see pages within that Client. 
To know more about user role permissions, look at this resource: User Role Permissions. 

Frequently Asked Questions
Can I grant view access to a single page within the Client?
Unfortunately, Unbounce currently doesn't have the option to grant view access to an individual page.
As a workaround, if you're on an Optimize plan or higher, you can create a new Client sub-folder and copy that single page into that Client sub-folder: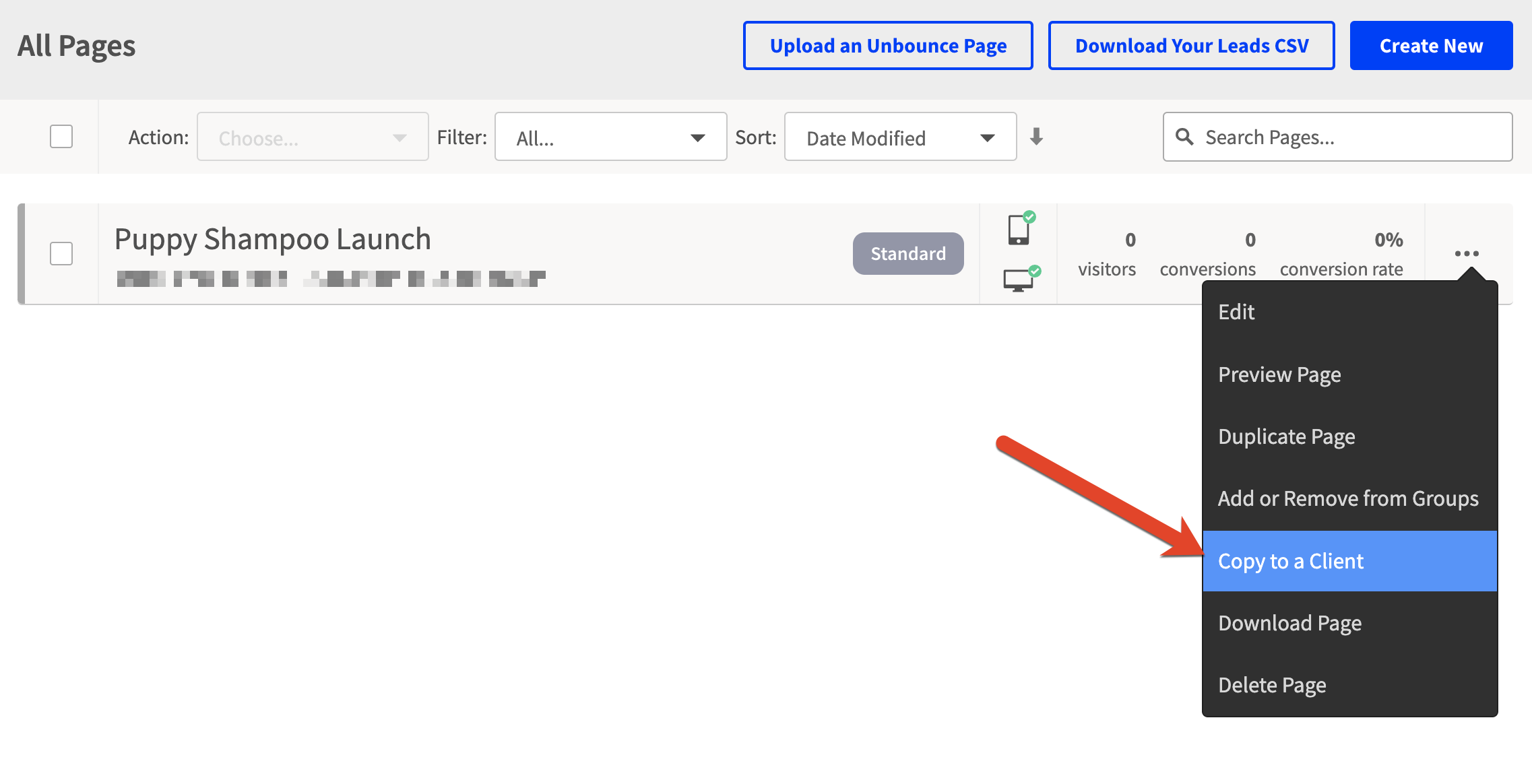 You can then invite someone as a Viewer for that Client. This will grant them access only to that one page on that one Client without being able to access any of the other content in the account.
Will a user with Viewer permissions see all my pages in my Unbounce account? 
No, they can only see pages of the Client they've been invited to.