A Facebook pixel is a small piece of javascript code that you can copy and paste into pages along your conversion funnel to track both page views and conversions.
---
Adding a Facebook Pixel
Go to the Pixels section of Facebook Ads Manager and click "Set Up Pixel".

Click "Manually Install the Code Yourself".


Scroll down to "Copy the entire pixel code and paste it in the website header" and copy the entire pixel code.


In the Builder, select the "Javascripts" tab to add a new javascript and paste the pixel code in the script field.

Select "Head" for placement and click "Save Code".


Click "Form Confirmation Dialog", select the "Javascripts" tab, and paste the code again.


Select "Head" for placement and click "Save Code".


You're set! Your pixel will now track visits to every landing page where the pixel code exists.
Adding a Lead Conversion
A lead conversion tells Facebook that the loading of a certain page indicates a user expressing interest in your offering.
Go to the Pixels section of Facebook Ads Manager and click "Set Up Pixel".
Click "Manually Install the Code Yourself".
Scroll down and click "Continue".
Click "Generate Lead", and select the code to copy it to the clipboard.
In the Builder, select the "Javascripts" tab and select the javascript that contains the pixel code you inserted in "Adding a Facebook Pixel".

    6. Hit enter after "fbq('track', "PageView");" and paste the event code
    7. Delete the two extra script tags and click "Save Code.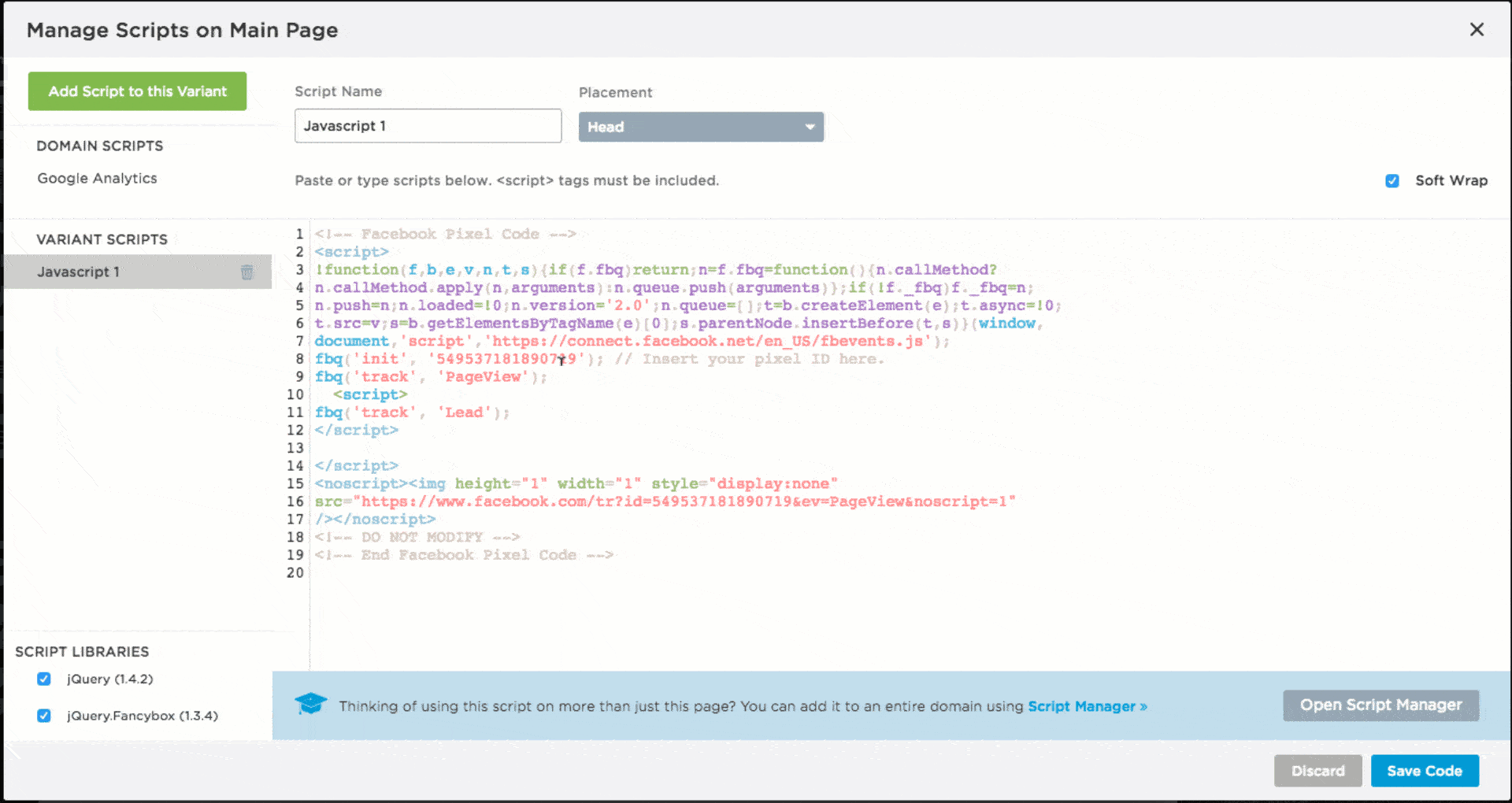 8. Presto! Your pixel will now track conversions on every landing page where the pixel code  exists.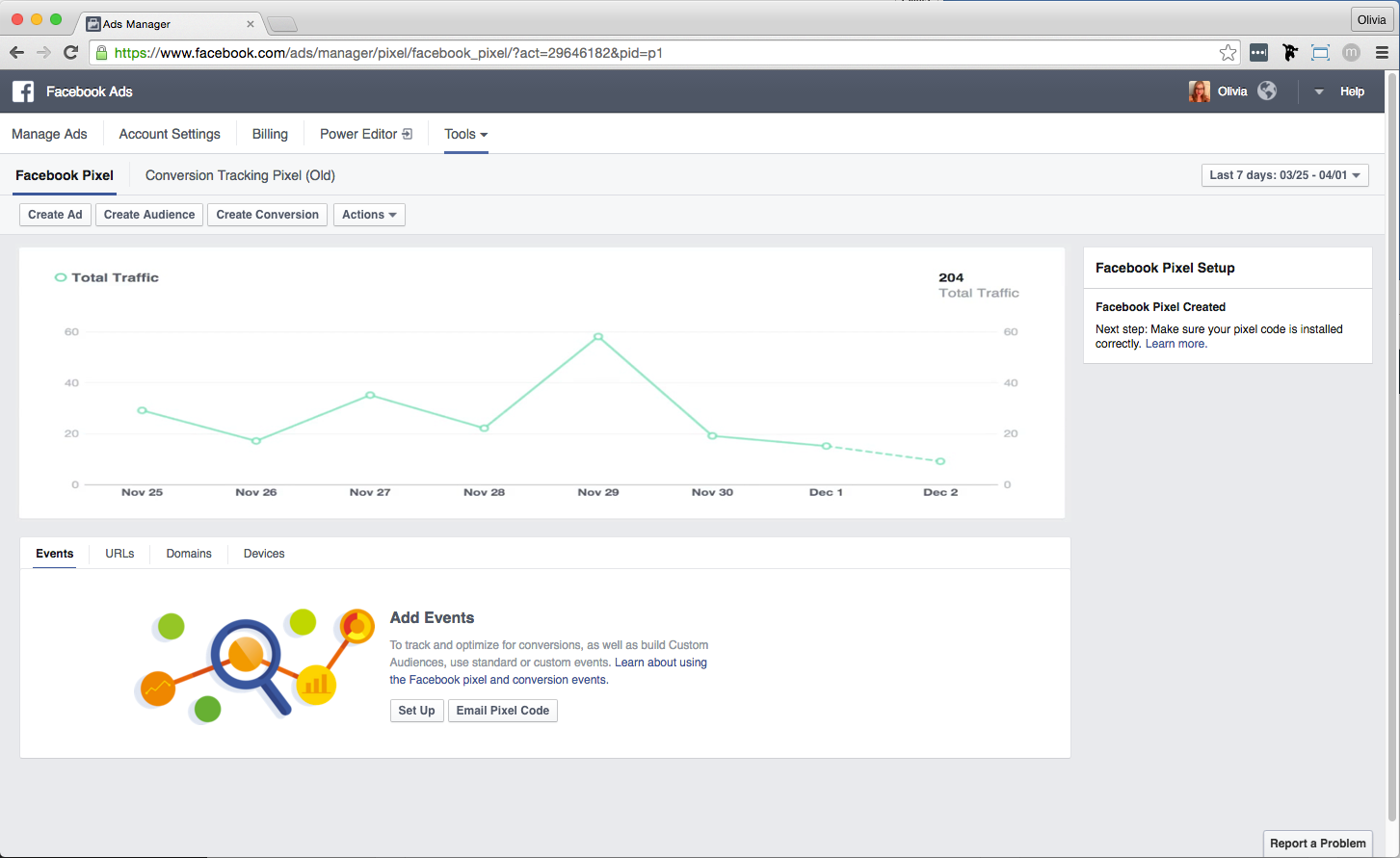 ---
Glossary
Pixel: a small piece of javascript code that you can copy and paste into pages along your conversion funnel to track both page views and conversions
---