---
You can duplicate any of your Unbounce pages at any time. To do this, access the Pages tab which will display a list of your Unbounce pages. Then access the gear menu of the page you want to duplicate and select Duplicate Page.

Select the Page Variants and features that you would like to duplicate using the checkboxes in the 'Duplicate' dialog window. Click 'Duplicate Page' and the new page will appear in the Pages tab along with all your other pages.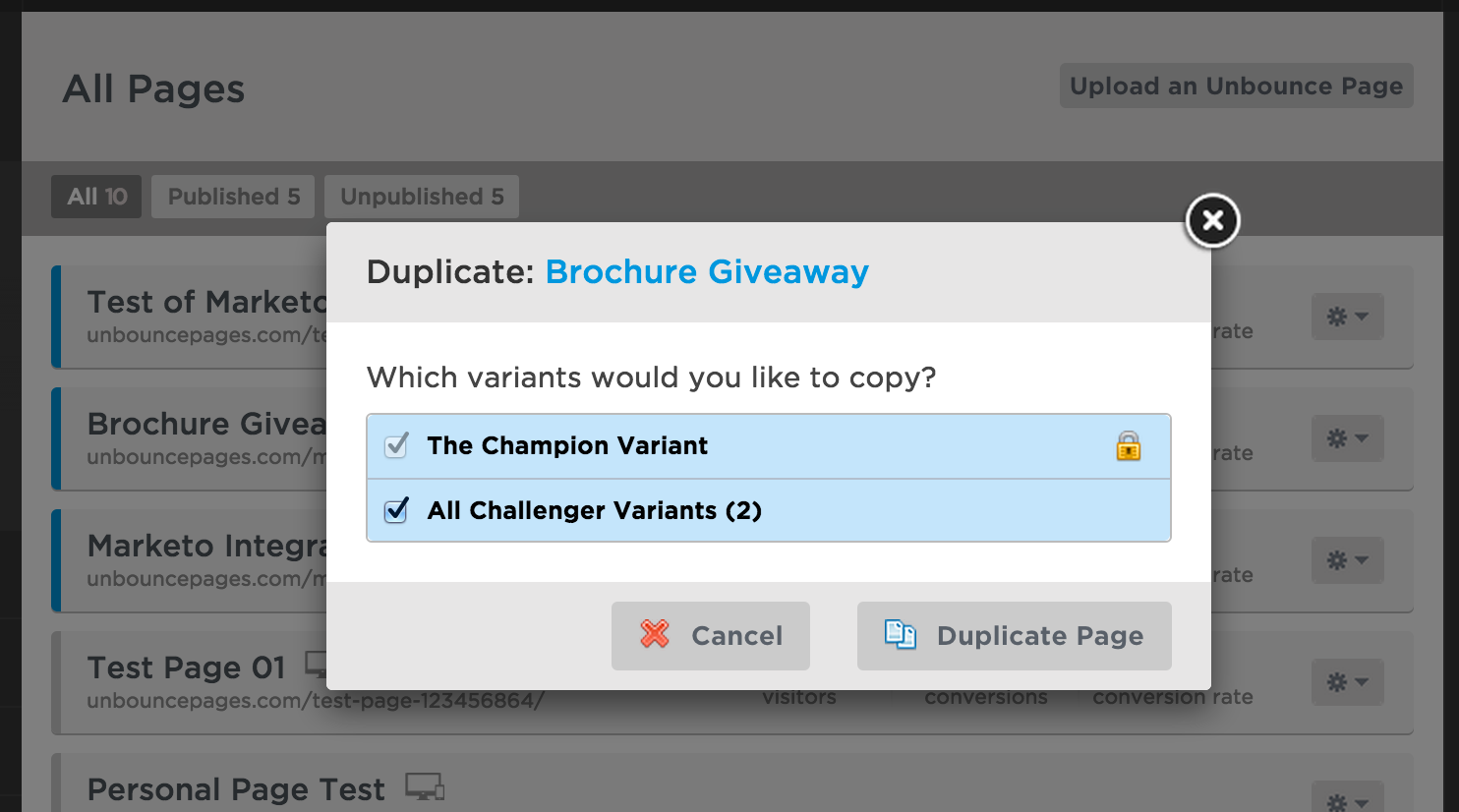 Once the new page has been created it is completely independent from the original and can be edited and modified just any other Unbounce page.
---